We're barely into January and there's already the rumbling of those who maybe made their New Years Resolution "Explore my kink side".
I kinda get the "New Year" thing. That perhaps there's something in your life you've been putting off doing, for whatever reason, so the turn of the calendar year can be a prompt to do it.
Or of course, it's easier to think in targets against a calendar year.
I also know newcomers come in all different shapes and sizes – be it people with experience coming back… couples looking to enhance their relationship… those looking for a relationship… those seeking to explore fantasies… so forth.
Some of this is all great stuff.
Now, on paper – more people exploring kink is a good thing.
I mean, it can be more people supporting events. More people buying from traders. More people buying associated film clips and more people supporting those who offer professional services.
But, let's be honest. For the best part, the January influx is, in reality, guys who've had a lonely Christmas deciding they want to do something about being single. However, in the bulk of cases, their "doing something about" is sending another batch of copy-paste emails (in one case from today, the same message that failed to work 3 months ago) and posting on all the boards "I am new to this" and "looking for somebody to show me the way"
Some say, they just need guidance. Which, they probably do. Ideally guided away from the kink scene until they're more suited.
Harsh?
OK. Let's just say. A guy saw a film with a rock concert in and he then decided to listen to, I dunno, Metallica – and decided he quite liked what he heard and would be interested in discovering more cool bands. Maybe he cares about the history, maybe not.
Now, there's so much stuff he can do. He can start going to rock bars and rock clubs, some simple googles will find these. Alternatively, he can search for more about rock bands. He can even go on Spotify and listen to other stuff to see what he likes and what he doesn't.
This all seems reasonable.
If, however, he turned up on a rock music forum "Hi, I'm new to this and looking for someone to show me more about rock music" – but this "someone" had to be female and around his age – we'd all ask why he was overlooking all of the aforementioned resources.
So why should this be forgiven in the kink scene?
I feel sometimes, it's easy to give too much slack, "Oh they're new" (when actually in a lot of cases, they're not – just repeating the same messages from 3 months ago), "Oh, they just need guidance" (resources are there…) or "they're probably just nervous"
On the last point I kinda get, but again there's lots of resources to help with nerves. Many munches and events have newbie and meet and greet sections to help with that very point.
I think most people in the kink community are helpful.
However, it's not practical to be helpful to everyone.
I kinda get wanting to be seen as friendly or helpful, I mean, most would.
But there's so much world of difference between those clearly interested in the lifestyle and those clearly who believe kink is "easy sex".
I retrospectively think that this sets off the wrong example that you'll want to associate with just anyone.
So instead of making you look helpful, it makes you look like you have poor judgement.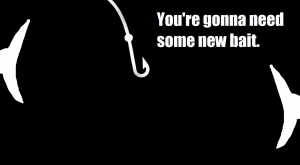 For others, I imagine January can be quite a frustrating time, as many who "decide to give this a(nother) go" clog up inboxes and forums and the likes (honestly, I have access to Mx Valleycat's xhamster inbox and January 1st was *nuts*) so this can be annoying, particularly for those who deal with it.
My points do apply for any time of the year, but January certainly seems worse for it.
For the genuine newcomer, that can seem a little daunting. Being worried about being lost amongst the noise.
But, step one of your journey doesn't have to be "announce your arrival"
What step one is can decide on if and where you want to go. If you want to session with a Pro, start doing a little research on who you might want to session with, what you might like to do and be ready with a deposit.
This doesn't have to be done within a fortnight.
If you want a kinky partner then this is something which is going to take time. Meeting someone in a community is one way : or being clear about your interests in dating pools is another. As is meeting a partner and bringing it up.
If you're looking for friends/advice/etc you don't have to announce you're going to a munch, you can just, y'know, go to a munch.
There isn't a one-size-fits-all post for newbies (I know, I've tried to write that as well.). Everyone has different wants, goals, personalities, approaches. There's no one true right way, but certainly there are many wrong ways.
And, to be honest, diving headfirst into January, arms out expecting things to happen… is definitely the wrong way.
As is encouraging or forgiving this type of approach.
Make your new year resolution not repeating the same steps and expecting different results….