How to get 82.5% Commission from Clips4Sale.
I'm going to make a drastic change from my usual writing and produce an actual guide… this one being to making more money.
There's a lot going on in the world of clips at the moment.
I know that many people and producers rely on clip income – either as a main or passive source of income.
The last couple of weeks has come with some big news.
The first of which is that iWantClips is cutting clip commission for most users from 70% to 60%.
To give an idea this would mean that sellers now need to sell clips for 16.6% more to make the same revenue per clip, or, I guess, make the same amount in increased sales.
I don't want to revisit some of the drama or fallout this has caused. But, ultimately, thousands of users woke up to the news they'd been subject to an enforced paycut.
Amatuer Porn responded by reminding people that all users receive 75% on their clips.
ManyVids responded by offering 80% commission on sales for the month of October.
Clips4Sale itself is aware it needs to make a number of changes to keep up with the market.
I was in a webinar with them on Monday and it was positive and reassuring.
They have a lot of good ideas but being a relatively old website they are sitting on 15-year-old code so some changes are going to take time.
I understand this from my background and I found it nice they were communicating this.
Now.
Their standard commission is 60%. For at least the past year they have done assorted referral schemes, where each store gets a unique link and if anyone uses that link and then goes on to buy clips the store gets an increased commission.
This has previously been an ad hoc arrangement – they did the longest period previously over the summer and have now announced this referral code will be permanent and static.
This actually makes what I'm going to explain to you easier to do.
If someone uses this referral code and visits your store and buys a clip, you receive 75% commission on that sale.
So, for a short clip that's $7.99 you get an extra $1.20 per sale – perhaps a longer $19.99 clip this will rake in an extra $3 per sale and a Findom-tastic $49.99 (or, $99.99) clip will bring in an extra $7.50 or $15 respectively.
Hang on…
But in my clickbait header I said 82.5%, did I not?
There's more.
Between Oct 1 and Jan 31 – C4S are doing this as a contest.
Every single user regardless of how much they sell will receive 10% of their commission (from those who use the referral) back as a bonus paid in February.
So a $9.99 clip would gain you $5.99 on the 60%
But if someone uses the referral code then it's $7.49 now and an extra $0.75 in February giving $8.24.
The top 30 studios in this contest will receive a bigger bonus again – however, for the sake of this argument I will say do not concern yourself with those.
Focus on what you can definitely earn.
Now.
My idea isn't new or original but it works.
Here's what you need to do.
You referral code is actually really horrible and really messy.How are you going to tell people to visit https://clips4sale.com/119050/mxtress-valleycat/cida43e4a153cafde9886a1b98bf2
It's difficult it involves a lot of extra promotion to hammer the link through.
So. Make your life easier with some set up.
I mean you could update your website and blog with a hyperlink "visit my clipstore" with a link inclusive of the code.
That's a good idea, actually – but there's stil too many points to get the customer there.
This is what you need to do.
Go to a website which allows you to register a Domain cheapily.
You may already have a preferred registrar but I've found for what I need namecheap.com is very good value on a bunch of domains.
Using the bar at the top work out what Domain name you want.
Do consider of course that a chunk of the web was unlocked which opens up a whole new world of extensions.
So while you can register a .com or a .co.uk
Other things to consider
.tax
.club
.network
and more
unfortunately .barefoot is unavailable as a branded domain. Boo.
Do watch out for some of the renewal prices as well as the upfront prices.
A lot of sites do have a bunch of hidden costs – but for what you need you don't need any extras from namecheap.
They'll even privatise your who.is look up so you don't give away personal details (a mistake I've seen others make. Seriously do a google for who.is and then input your own website, see what information about you is publicly available…)
Anyway – once you're registered all you need to do is go in to "manage" your Domain.
There's a field there to set up a redirect – on the left you want the Domain you've just registered – on the right you want where you want it to go (your clips store incorporating the referral code)
Voila. 10-15 minutes later you're good to go.
I registered FemmeDom.Club which takes to Mxtress Valleycat store.
But… there's more (what? More!)
Yes! More!
So, you've got your referral code it doesn't just have to link to your main store.
You can use it to direct to individual clips or assorted searches.
Just go to your clip, or conduct the search you wish to do.
Add a # to the end followed by your unique ID.
You can then use this link either in a hyperlink in your website (Check out my hot new clip here) or again, register a redirect Domain and send it to your individual clip.
Should you wish – this is also a method to get another email address – so, should you wish you can set up an email forwarder. I believe inboxes cost extra but the purpose of this is not a new email address it's to create a simple URL for people to reach your clipstore and get you a commission bonus.
The best thing in this…
It's in line with what C4S want. This means you will be actively promoting your store and actively getting traffic to them – ultimately more sales for them results in more profit and helps them keep up with the competition.
For you – well – we've all got stuff we'd rather do and clipstores are one of those things that the less time we spend having to promote the more time we have to make content to sell (or doing other things which help us pay the bills… or… y'know, having time to relax).
If you tell someone FemmeDom.Club it is much easier for them to find and remember than https://clips4sale.com/119050/mxtress-valleycat/cida43e4a153cafde9886a1b98bf2
I hope this helps. This is all pretty quick and easy to do.
As a slight disclaimer, whilst many of the links above take you to specific stores which I'm involved in – nothing otherwise gets me any form of commission or anything for my time in doing this guide (unless you buy clips, I guess).
My purpose for writing this is to help others make more money with a little tip people might not know. But, if you overall found it useful then, look, I will rarely turn down a coffee or a beer – or do check out my tip jar – but honestly, sharing this and being "Hey – this guy made a blog about how we can make more money that's actually not shit advice" then I am honestly happy by that.
Summary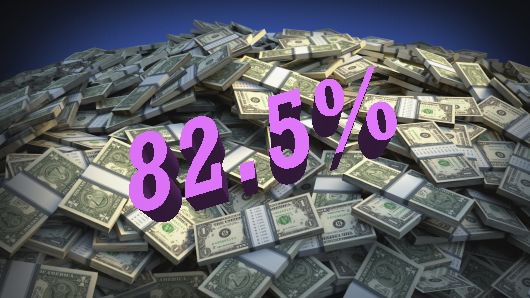 Article Name
How to get 82.5% Commission from Clips4Sale
Description
This article will give instructions on how to help boost your commission on clips4sale using their referral code programme
Author