I kinda love it when things come together so nicely.
I'd very much been interested in doing something with Sir Claire Black since, well, since She was recommended to me 10 months ago.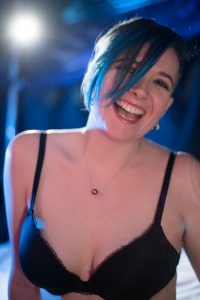 There was an attraction within Her style, between the sensual and the abrasive.
Plus, I also do quite like it when someone has forged their own playspace. In Her case, The Peacock Parlour.
I think sometimes one of the big limits on great Dominants is the facilities at their disposal (not knocking anywhere, but a great premises isn't necessarily compatible with a great Dominant) but being able to shape Your own, I think it's more personal and more in line with what You want to do.
So, speaking to Her and arranging a filming day was something very exciting and special for me – especially as the vibe I had was that She was looking forward to meeting me.
I feel there was a bit… because I was keen and excited, She was keen and excited and that made me excited and…
Well.
The only problem was I possibly got a little bit too excited and for a lot of the first part of our meeting my words, were just… garble.
My brain working faster than my mouth, feeling I'm talking nonsense and then feeling I'm pressuring myself by being hard on myself for talking nonsense…
Luckily… She understands.
Phew.
Luckily… there's also plenty of time to redeem myself and I think I do.
As well as some clips W/we are going to do together, Sir Claire has received a couple of custom requests. W/we begin by filming one of those.
A fairly fun POV idea and working together on this helps us build some rapport, whilst also helping me getting familiar with the room, lights and equipment which helps us set up further scenes quicker.
I think by the time W/we come to do a scene together, there's quite good rapport and an eagerness to, well, get Her hands on me so to speak.
So, that's how W/we start – with an initial sensation play clip.
We carry on with some Tickle Torture, not something I've done too often – so nice to do for a change.
After this, another film slave arrives… SQUISHY.
A name I'm sure will mean more to some of you than others, he features in quite a lot of clips of different stores usually around Trampling, Ballbusting and CBT – he's also someone I've met on a few filming days and so it's good to catch up AND because we have some rapport it doesn't disrupt things and means we can work together to help make clips.
So, there's a little tag teaming with camera, as I film a clip with Sir Claire and Squishy then Squishy films a clip with us. Brilliant.
This does help create a really harsh but interesting Trampling and Boot Worship scene I do with some serious fuck-off boots.
I know some clips can look worse than they are, but I struggled a bit (OK a lot. Haha. But, it was fine within what I could take).
A bit strange to film because sensation in session can easily be 20-30 minutes but on clip that's probably not a length people would buy, so it's a fun intro clip that is closer to 10 minutes.
As is often the case, the day goes far too quick. I'm constantly checking my watch hoping time slows down, but I do manage to do two more clips including a fun clip with an Easter Egg and some OTK spanking.
However, for time flying over – it feels W/we got a lot done.
I've seen the clips, but they're not on sale yet – but – they are exciting for sure.
So, this makes me quite happy. I got to meet another amazing person and hopefully contributed to something that will, overall, be helpful to Her.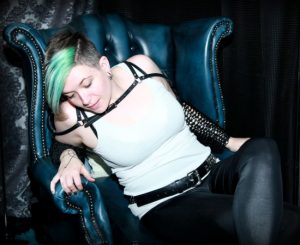 Just such a fun lovely day.
To sum up something I said earlier in the day. We'd been sharing ideas and there was a couple of things came up in that, She might like to do it – but maybe not today.
"It's ok," I said, "Whenever I do anything these days I never plan on it being a one off so arrive hoping to leave a good enough impression to being able to meet again…"
So, hopefully I left that impression.
Weblinks
Her website – SirClaireBlack.co.uk
Clip Links
First time with a new sub : sensation play
Crushed and Made to Worship my Huge Boots
Spanking a Slave…. Because I can
More to follow